I couldn't wait to take Annaleigh to the pumpkin patch this year. Last year she was too little to go, but this year I knew she would love it.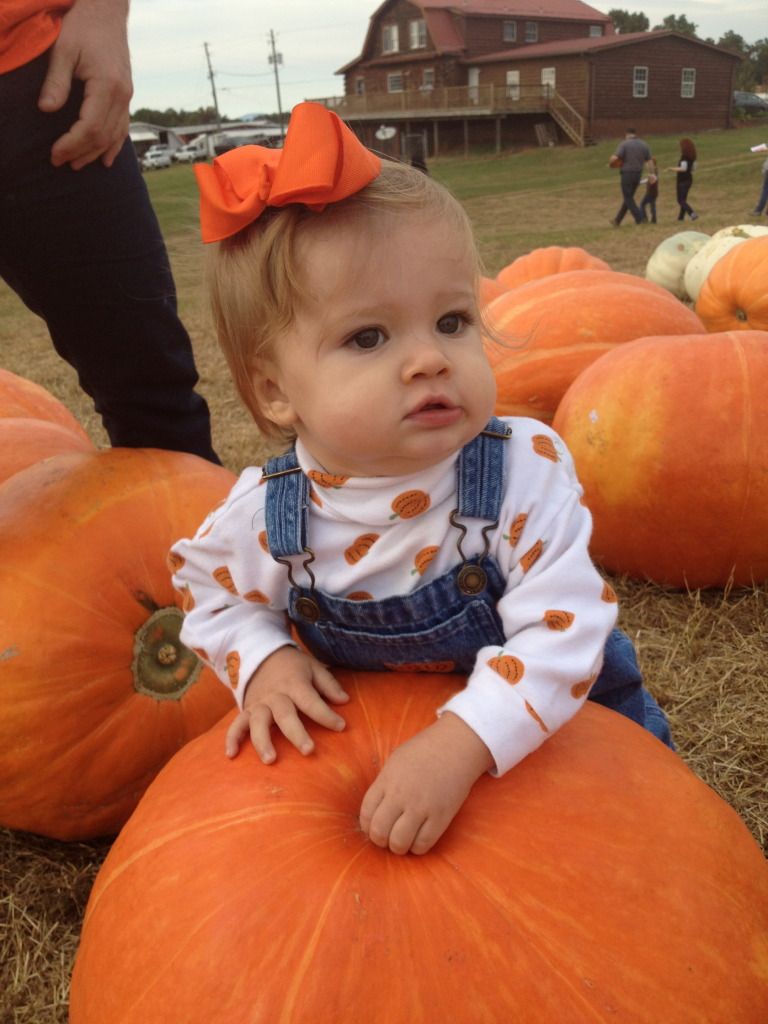 My sweet girl is such a busy little thing. She ran around from pumpkin to pumpkin.
After about ten tries we got her to pose for a picture standing on a pumpkin.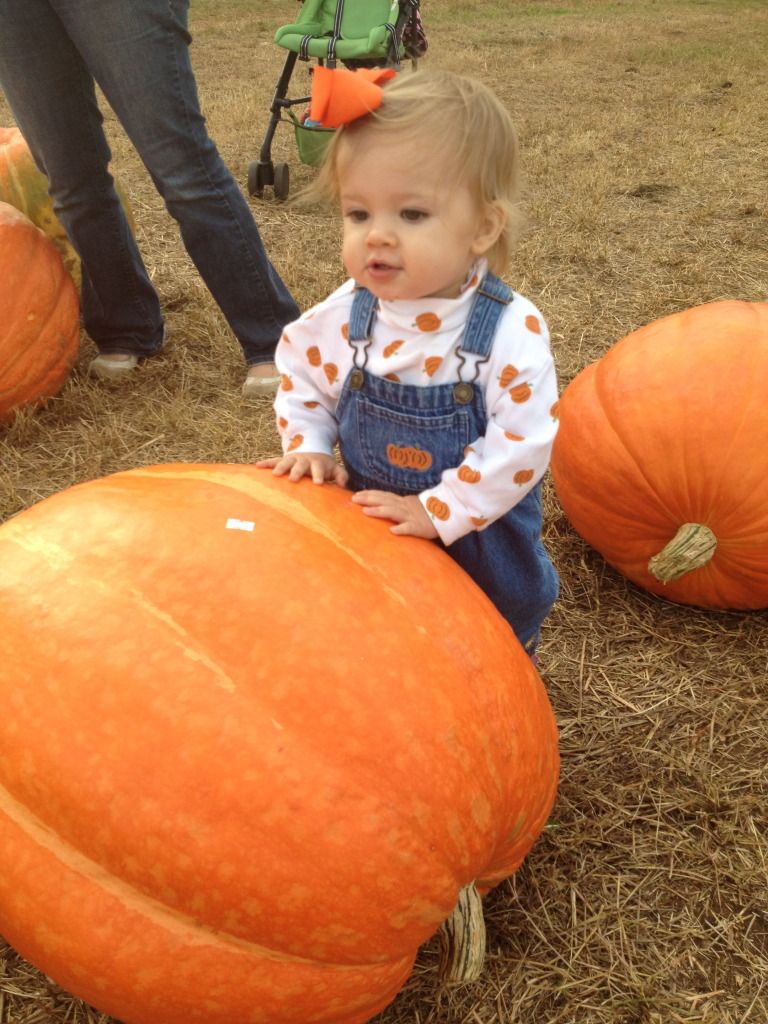 The petting zoo was a big hit. She loves our cat and dog at home, so we knew she would like seeing all the new animals.
These pictures crack me up. She was acting like such a little grown up, picking up her brush and brushing the animals.
We laughed and laughed at Annaleigh's pumpkin turtle neck and overalls. Kale said she looked like an 80's school teacher. But she sure did look adorable!!!